Upcoming Events
Coming this fall our annual WALK, RUN, OR BIKE FOR FOOD event will take place on October 2022.
Corporate and private enterprises are invited to sign up early. Email pjuarez@feedthehungrysma.org to ask for information on early pre-registration and opportunities for sponsorship.
Watch how much fun we all had at the 2021 WALK, RUN, OR BIKE FOR FOOD event!
Please visit our website or social media sites frequently, or subscribe to receive our event announcements.
Event Sponsorship
If you are considering Feed the Hungry as a beneficiary of your public event or promotion, please download and complete our Sponsoring Request form and return it to contact@feedthehungrysma.org.
If the Request is approved we will provide a Letter of Agreement to be signed by Feed the Hungry, A.C., and your organization, to serve as an official authorization for both parties to proceed with promoting Feed the Hungry as an event beneficiary.
This Agreement has been developed as a result of a Feed the Hungry, A.C. Board of Trustees directive designed to protect the rights and reputation of Feed the Hungry, A.C.
Registration Opens Soon!
Get ready for this year's Walk, Run or Bike for food challenge which is proudly sponsored by INMTEC Legal Services . Our Goal is to raise enough funds to provide 100,000 school meals for our beneficiaries in San Miguel de Allende. Mark your calendar for October 16 and stay tuned for online registration to open soon.
Our Canadian supporters have the option to participate with Amistad Canada at the Toronto Waterfront Marathon which is also set to take place on October 16.
Weather you choose to join us in San Miguel or in Canada, your participation will mean so much for so many.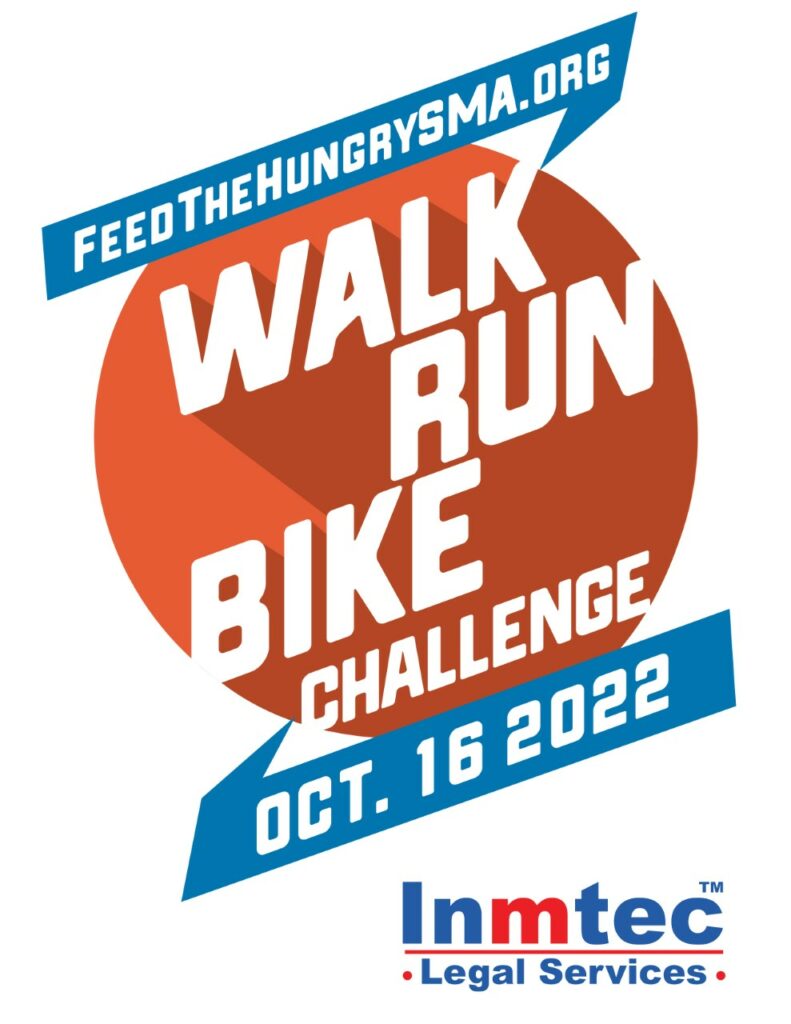 Thank you to all participants!
THANK YOU for joining us on October 16 at our annual Walk-Run-Bike, for Food Challenge, proudly sponsored by INMTEC Services. This event was organized to raise funds to support the hot meals program in our kitchens. Friends of Feed the Hungry San Miguel are offering a 100% MATCH on the first $25,000 USD raised, we are close to reaching this goal so we will keep the campaign active through October 31.
CONGRATULATIONS challengers who met their fundraising goal!
Special thanks to our great host, Viñedo Dos Buhos, our main corporate sponsor, INMTEC Legal Services, Grupo GC, the NGOs who participated, the local schools and sponsors, with your help we can ensure that impoverished children in the San Miguel communities we serve do not know the pain of hunger.
Feed the Hungry San Miguel, Inc.