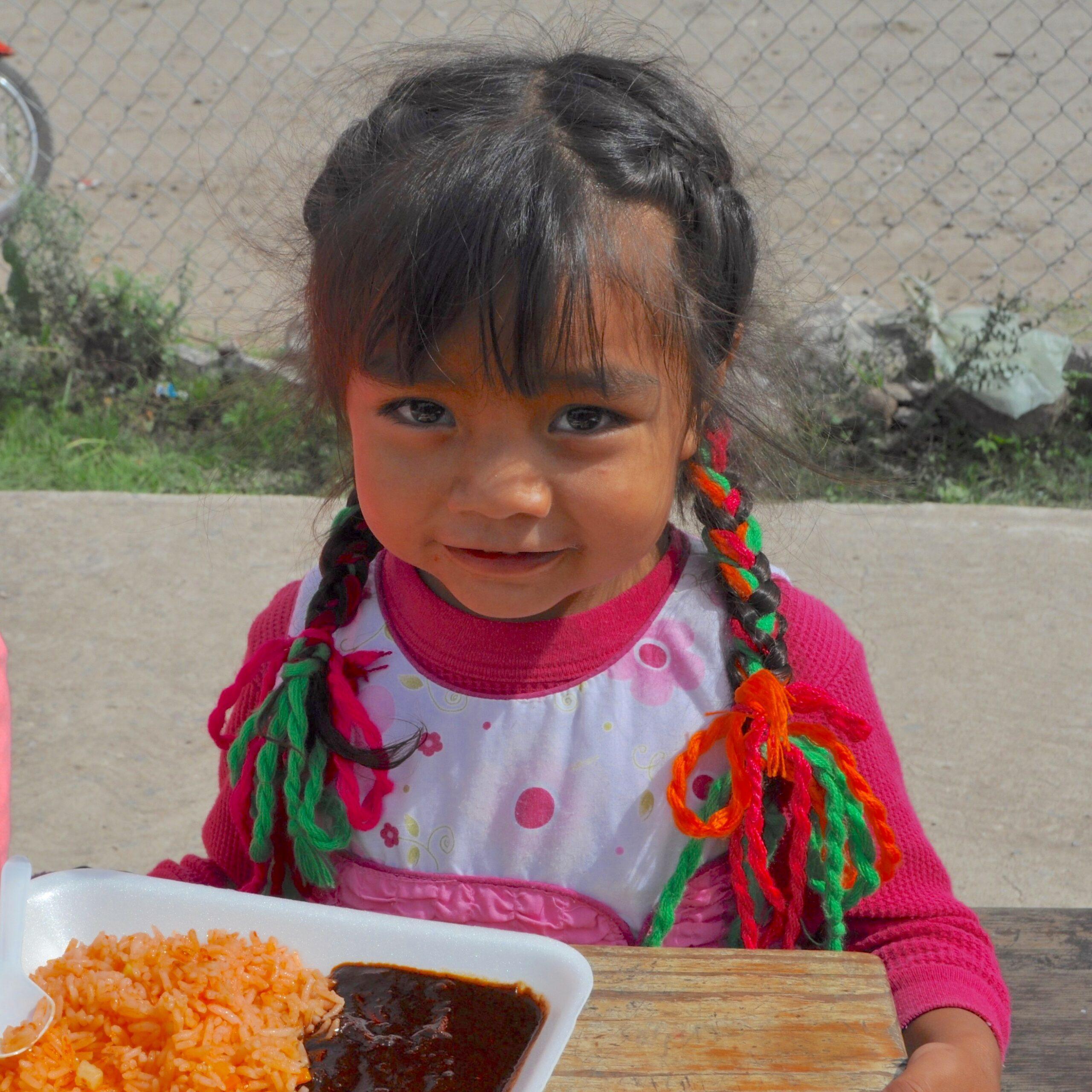 According to UN records, each day, 25,000 people, including more than 10,000 children, die from hunger and related causes. Some 854 million people worldwide are estimated to be undernourished.
Here in San Miguel de Allende, the need is never-ending, so we continue to expand our outreach to help the poor receive the nutrition they need to survive. According to the Secretaria del Bienestar and municipal records, there are 528 rural communities where 48% of the population live in poverty and 4% in extreme poverty.
Feed the Hungry San Miguel operates a combination of  hunger alleviation and educational programs in communities throughout the municipality. Feed the Hungry not only serves thousands of school meals every school day, additional programs directly targeting malnutrition provide support for hungry residents across the age spectrum: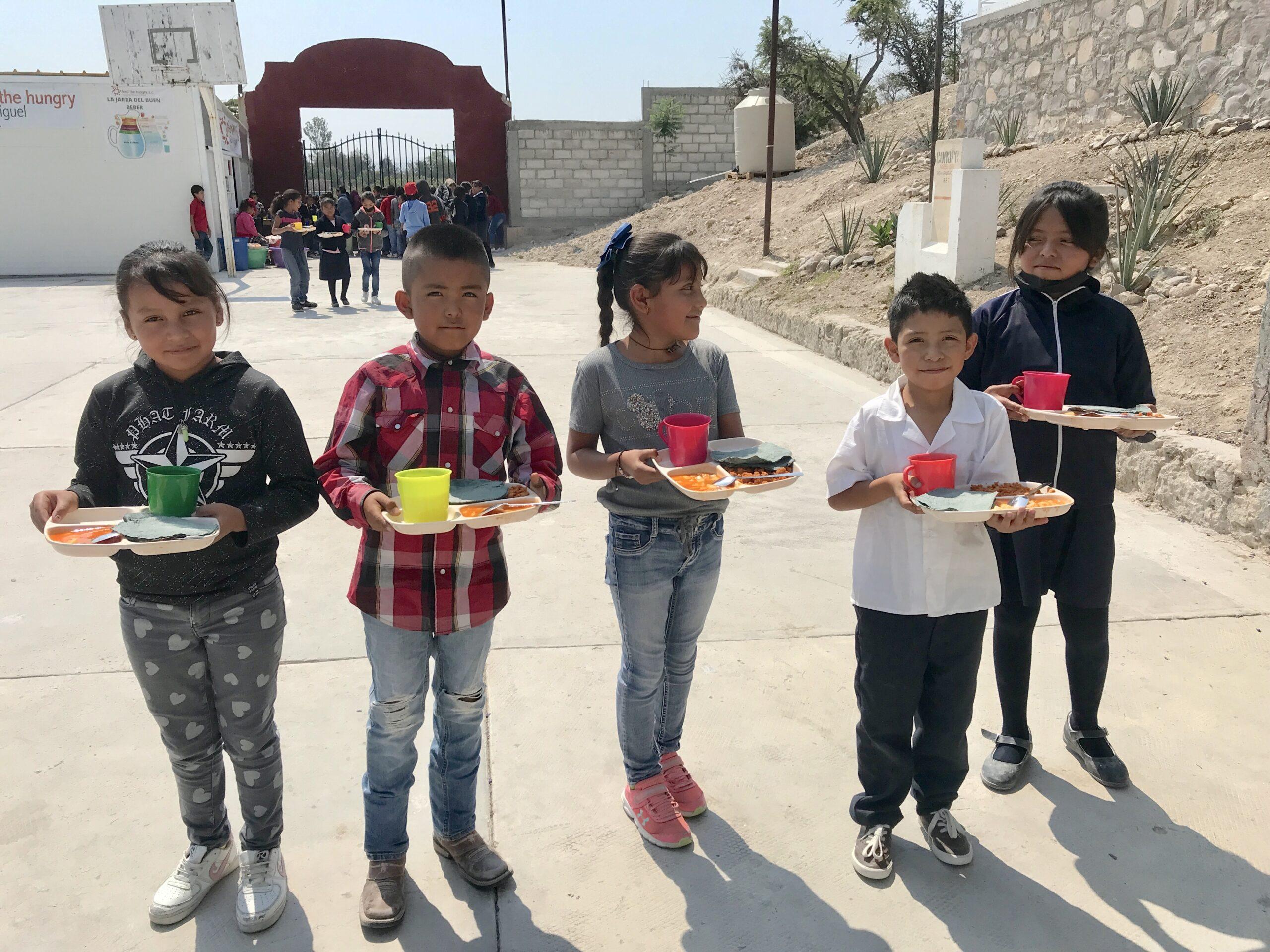 Preschoolers and Elementary Students: Comidas del colegio
In kitchens attached to preschools and primary schools, more than 5,000 hot meals are served every school day in 35 of the poorest communities in the San Miguel de Allende municipality. We outfit and operate the kitchens and hire local mothers as cooks. Purified water is provided to children in classrooms and for food preparation where the water is contaminated or in short supply.
Infants and Their Mothers: Early Childhood Nutrition Program
The Early Childhood Nutrition program provides twice-monthly deliveries of food to mothers with children who are not yet of school age, but in need of nutritional support. Mothers benefit from the provisions as well, and receive individual counseling. Currently, 210 children in 12 communities participate in the program.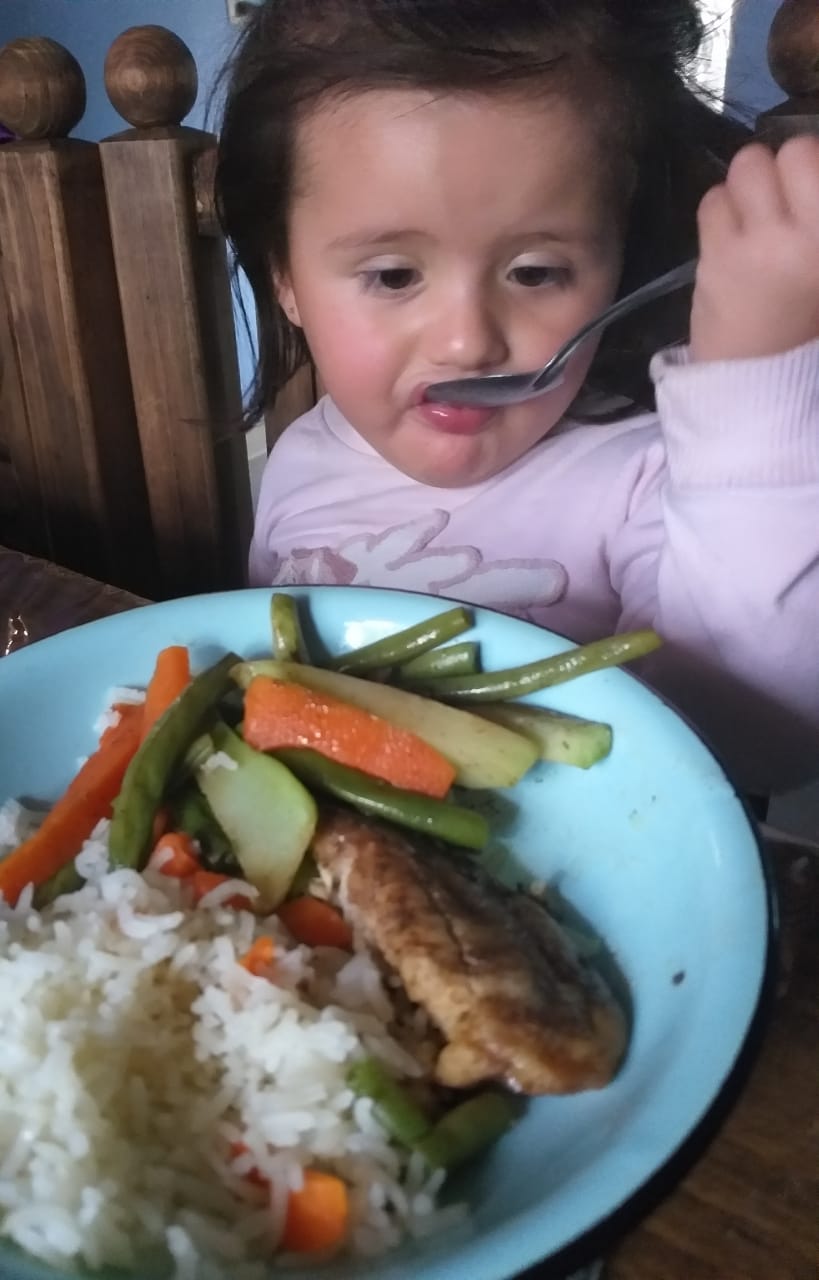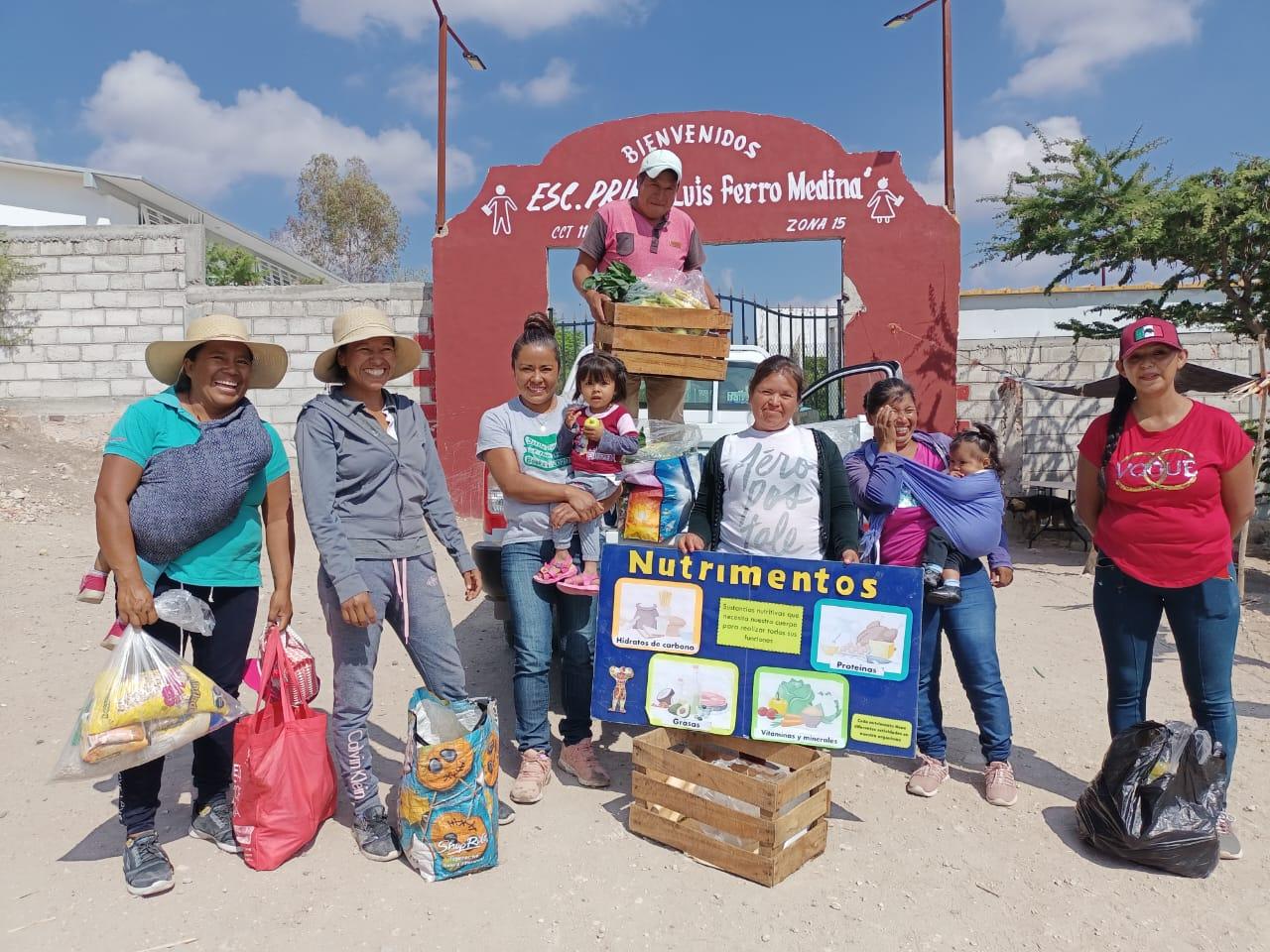 Families and Isolated Elders: Extended Alimentation Program
Our emergency response initiatives during the pandemic revealed to us the dire conditions in many more communities than we typically visited. In response, we launched the Extended Alimentation program to provide food for specific families and for elders living alone who present cases of severe malnutrition. Nutritionists conduct home visits where they can observe living conditions. Most houses are poorly built, with wood for cooking, and many without refrigeration or clean water.
There are now 56 families in 6 communities that benefit from the delivery of fresh, healthy food supplies every 15 days. Food assistance is also provided to ten high-risk, isolated adults in three communities.
All Ages: Nutrition Education and Counseling
Our programs are designed to provide necessary nutrition right now, but also to help families and communities in the long term. Each of the programs provides interactive workshops for mothers and children in the communities that we serve, covering good nutrition, good eating, and hygiene habits, and how to cook healthy meals for little cost.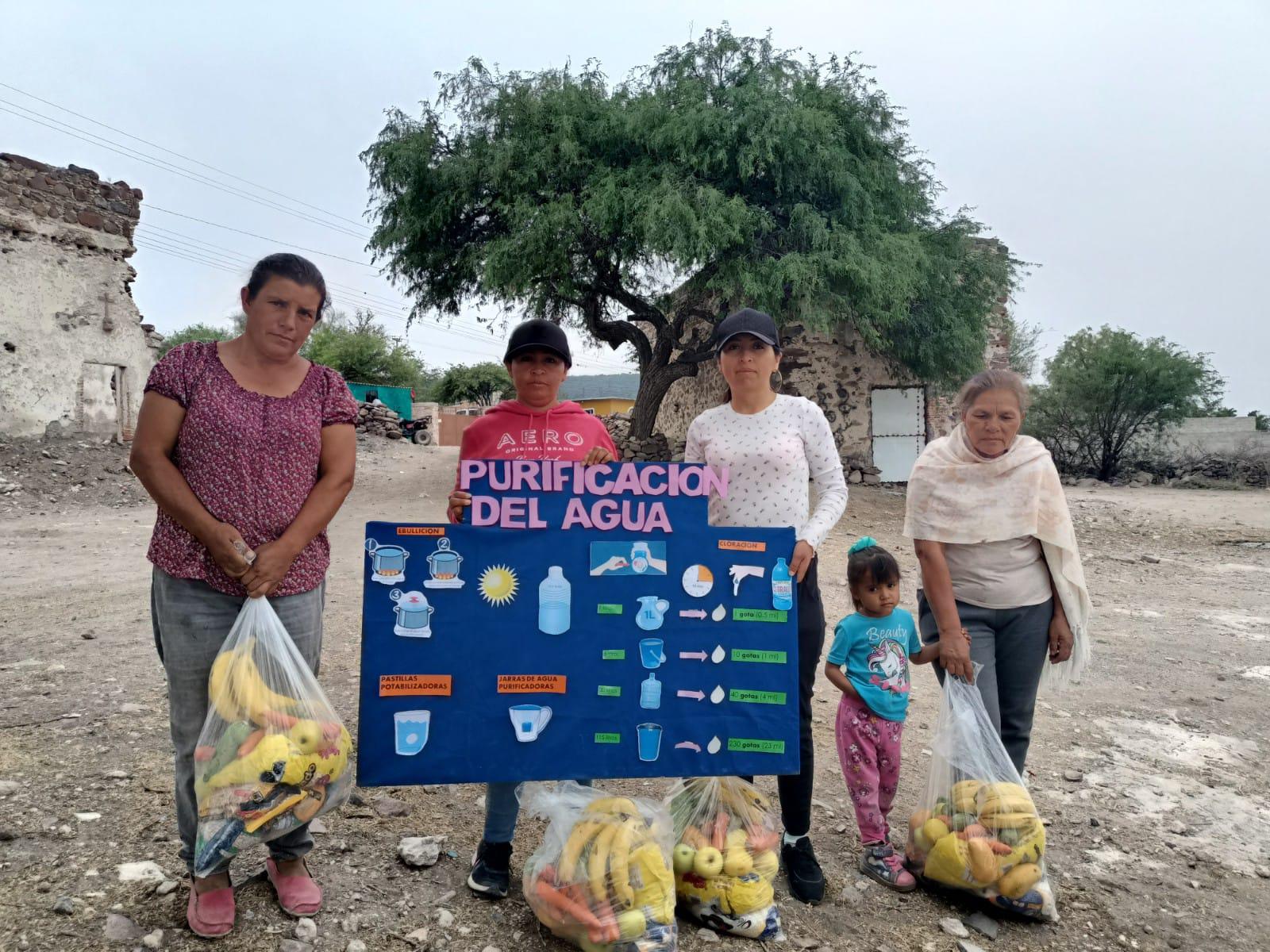 The health and nutrition of each individual child served by Feed the Hungry San Miguel is evaluated on a semi-annual basis to identify improvements or deficiencies in the child's nutritional health. Individualized counseling is provided to the mothers of children identified as severely malnourished or obese.
Special Needs Populations: Food for Charities
We deliver foodstuffs for the daily meals of hundreds of orphans, children with disabilities, and elderly who are served by seven local urban charities:
Apoyo a los Sanmiguelenses Ancianos (A.L.M.A.) nursing home
Centro Infantil de Los Angeles daycare and preschool
Instituto de Rehabilitación Y Enseñanaza Especial (I.R.E.E.) special needs school
Escuela de Educación Especial de San Miguel (E.E.E.S.M.A.) school for the deaf
Centro Para Adolescentes de San Miguel de Allende (C.A.S.A) nursery and preschool
Santuario Hogar Guadalupano Mexiquito orphanage for boys
Casa Hogar Santa Julia Don Bosco orphanage for girls
None of this would be possible without the support of our donors and volunteers, our dedicated staff and board members, strong local relationships, and operational efficiencies honed over nearly 40 years of service.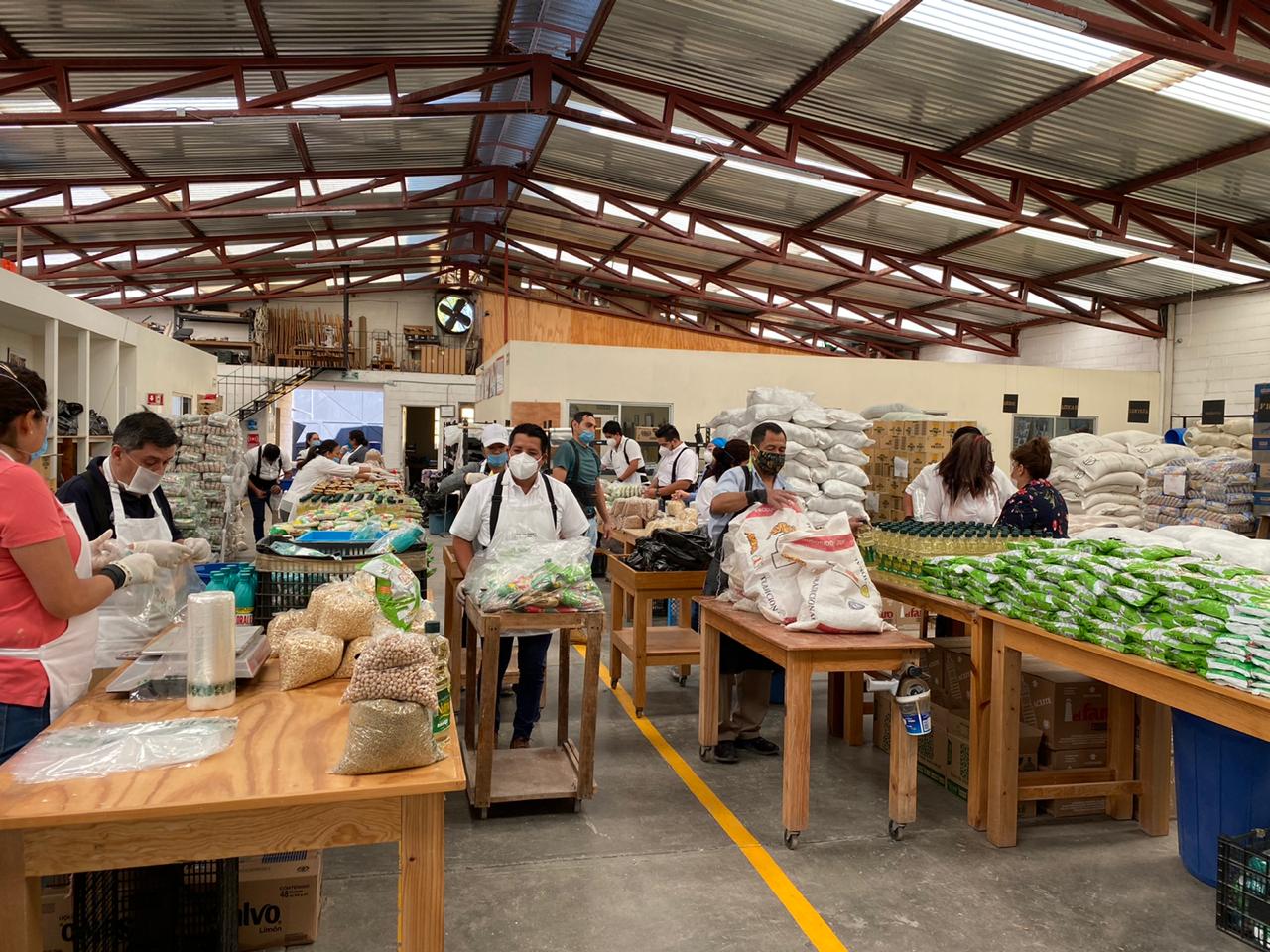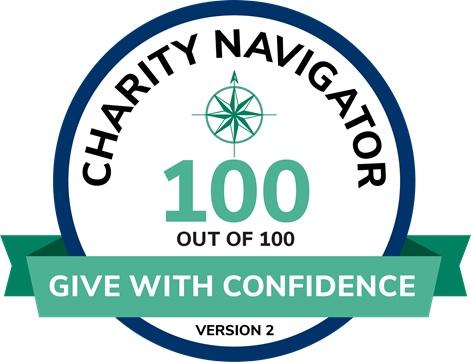 Our administrative and fund raising expenses represent less than 16% of our total operating expenses, which is an incredible feat amongst charities the world over. Feed the Hungry San Miguel has been evaluated by Charity Navigator through their revolutionary Encompass Rating System, and received a 100 out of 100 rating, further validation that our supporters can trust our commitment to good governance and making the world a better place.