Coming this October, our Walk/Run/Bike for Food campaign is an opportunity to raise awareness for our cause. An option to raise funds will be available through our portal. Money you donate or raise goes directly to our mission: no child in San Miguel shall know the pain of hunger. Once registration opens, there will be two ways that you can participate.
Joining Virtually. You can be located anywhere in the world to take part in this challenge. All you will need to do is to sign up and pick a day in October when you plan to complete your challenge (walk, run, bike or other – creativity is allowed). Immediately after signing up, you will get your own link in our portal that you can personalize with your photo, and if you wish to raise funds to give more meaning to your challenge, the necessary tools to run a successful online campaign with ready-made templates available at your fingertips. Once you complete your challenge, you can upload a selfie to your portal to let us and your supporters know you have accomplished your goal!
In-person in San Miguel de Allende. Join us for a fun day outdoors at one of San Miguel's beautiful wineries, Viñedo Dos Búhos. Online registration will be required in order to get your pass, as capacity is limited to the first 100 participants. The October date will be announced soon, so please subscribe or visit our website regularly so you do not miss the sign-up deadline. The option to raise funds will also be provided through our portal.
The goal of this campaign is to raise US$100,000 to continue funding our Feed the Families program, which provides life-saving nutrition for those who have been most affected by the pandemic. Whether you choose to donate, fundraise, or simply participate, please know that we appreciate every step you make in raising awareness for our cause. We simply cannot tell hungry children that there is no more food for them.
Our mission to feed these children and their families must go on!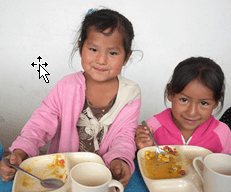 If you are in Canada and would like to participate in a similar event, please sign up for the Toronto Waterfront Marathon under Amistad Canada's team for Feed the Hungry (to create the team they ask for a minimum of 5 participants).
Visit our website for more information and stay tuned for news of the upcoming registration dates.