Fifteen years ago, Michael Chadwick, the sponsor of Feed the Hungry's kitchen at Naciones Unidas elementary school in the rural community of Los Ricos de Abajo, visited the school and observed the English language program taught by volunteers. He was impressed after witnessing the eagerness of the eight sixth-grade students but was dismayed to learn that only half of them would continue to the seventh grade due to lack of funds. He decided to award scholarships, a gesture seconded by the volunteer teachers. Because of his vision and generosity, all students who graduated from the school could receive a scholarship to continue to secundaria. And preparatoria. And even the university.
Today, out of the seven Los Ricos students who are graduating from high school, five are accepted at universities: three of them are young men, and already have financial sponsors, but the two young women do not. They are Mariana Ramírez Bautista and Andrea Guadalupe (Lupe) Ramírez Baltazar.
Mariana sees her future self as someone who has become a great and qualified nurse, triumphant and doing what she likes to do: helping others with all her heart. She lives with her father, who is unemployed, and her mother, a domestic worker. In school, her favorite classes were English, calculus, physics, and statistics, with her least favorite being literature and world history. Yessenia, a Los Ricos scholarship student who is now a lawyer, is her cousin and serves as a role model for Mariana, but it's her mother who is the most important person in her life because she has helped Mariana grow as a person and never gives up.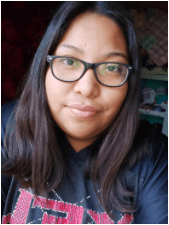 After studying at Universidad Allende, she'd like to travel to the United States, Dominican Republic, Italy, and Paris, but if she had a lot of money, she'd buy a late-model car (some volunteer teachers swear they saw her driving a truck when she was about 12 or 13!) and help her family.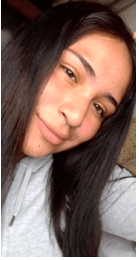 Lupe describes herself as someone who likes to help others, to get ahead despite whatever obstacle she faces, to learn something new every day, and as someone who always goes after her dreams until she achieves them. "I always look for a way to achieve what I set out to do. No matter what happens, I never give up."
She lives in Los Ricos de Abajo with her parents and her sister. Her father, a bricklayer, studied up to the fifth year of elementary school and her mother, a domestic worker, finished elementary school.
In school, her favorite subjects were philosophy, chemistry, and computer science. Psychology interests her because she likes helping others, so she intends to study it at the Universidad de León in San Miguel de Allende.
In five years, she sees herself working, but her ten-year plan—or dream, as she says—is to have her own home and take her family on trips, even if they're not long ones, so that she can give back to them a little of what they have given her.
How You Can Help
We estimate the costs of each girl's studies (tuition, books, transportation, and sometimes housing) to be approximately US$1500 per year. With a quality education, girls can make informed choices, improving the social and economic well-being of their families and communities as well as themselves.
If you are interested in sponsoring Mariana and/or Lupe, please contact Dianne Walta Hart dwaltahart@yahoo.com for details. Dianne is a member of the Feed the Hungry Advisory Council and a devoted champion of the Los Ricos programs.